I just love these extra tall Beeswax Pillars. They take up a large portion of my time, but they are so worth it. 
Each day day starts with melting raw organic beeswax.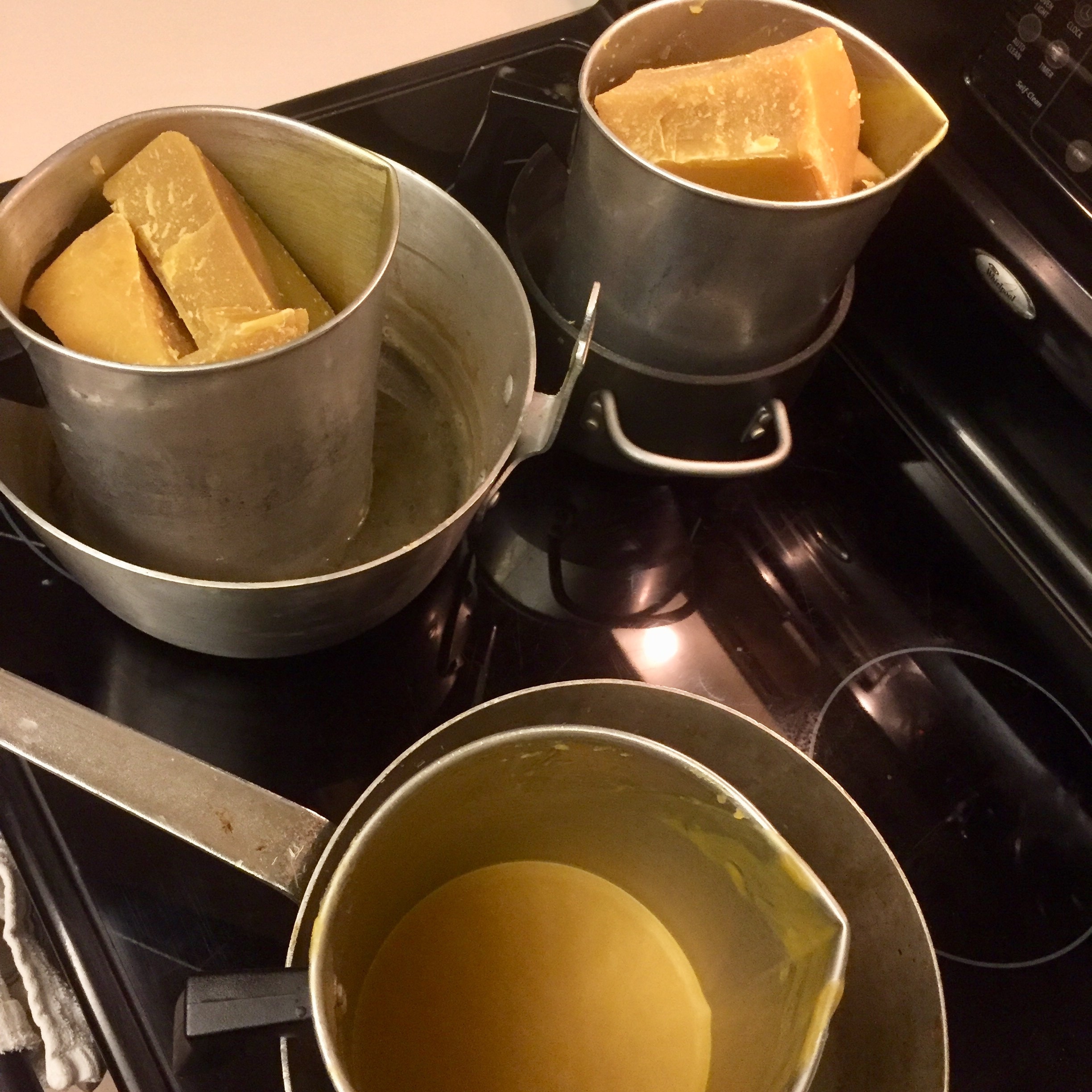 Then, mold preparation is so important. Each mold must be clean and free of debris that might keep the candle from coming out smooth. With raw beeswax, it's never going to be perfect, but a little extra time spent can mean a lot.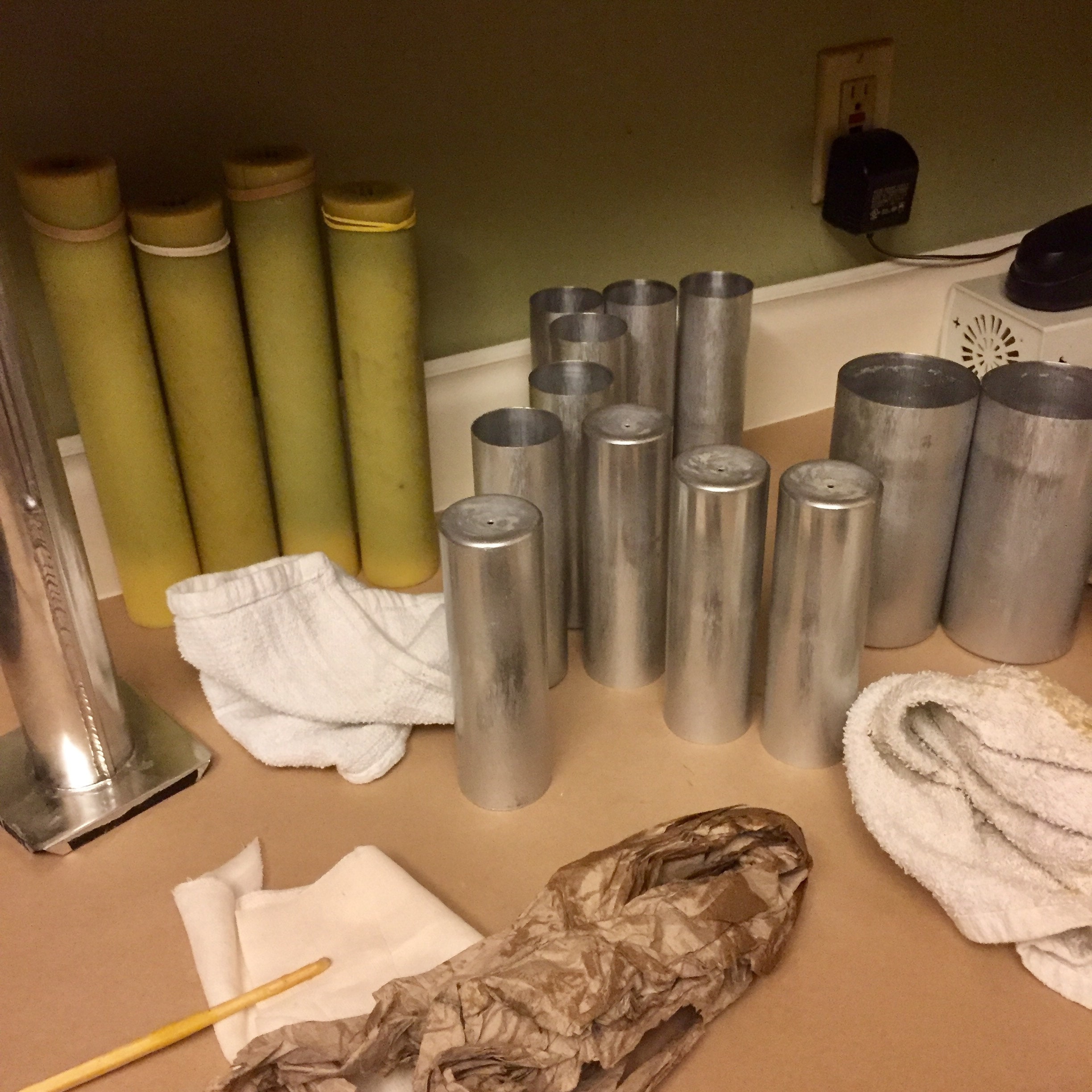 Once the candle is poured, it needs to be allowed to cool completely before attempting to remove them. 
I've had a lot of large candle orders lately. I suspect that wedding planning is underway. 
It's a Beeswax forest in my shop.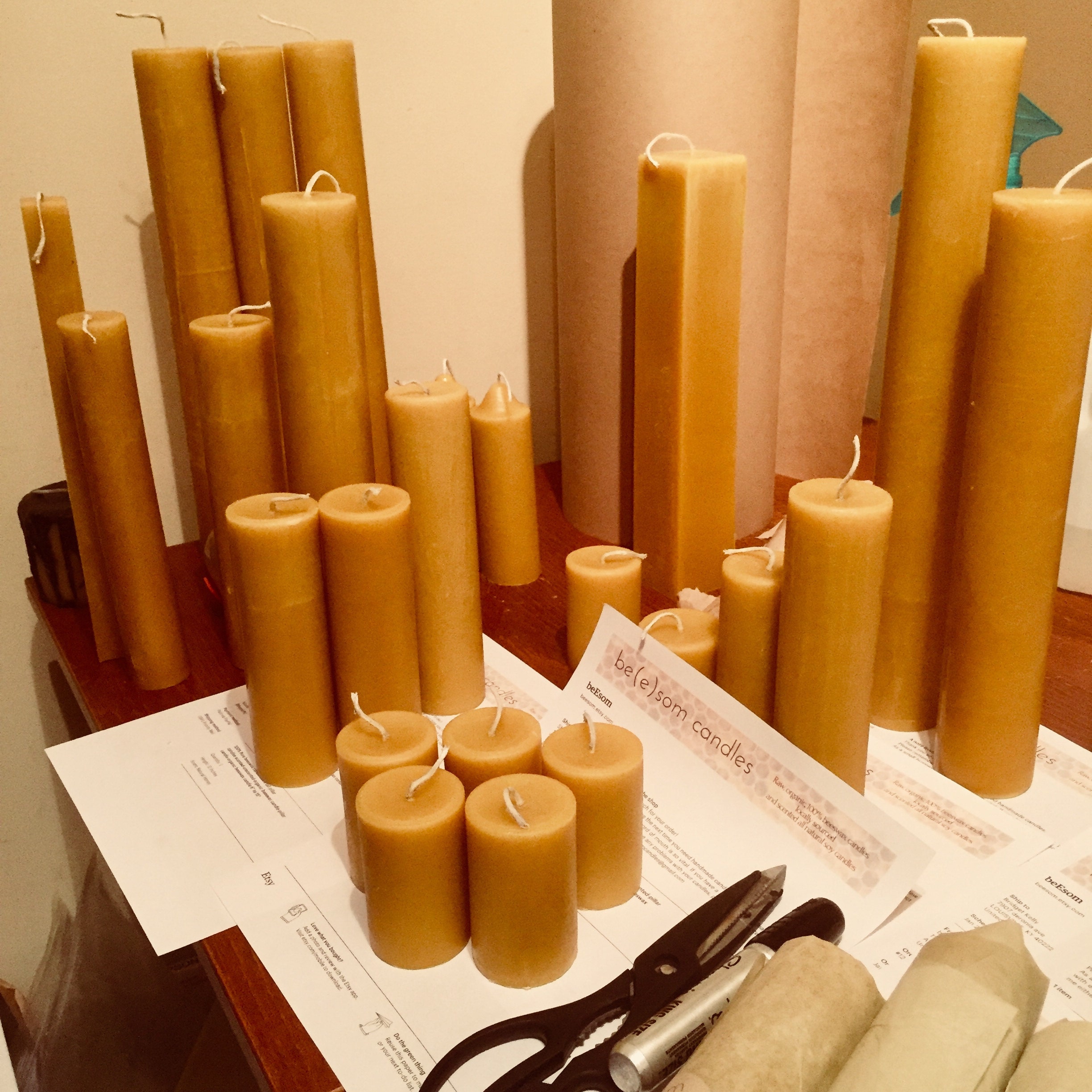 Theres nothing like these ultra tall Beeswax pillars to add drama to any setting.